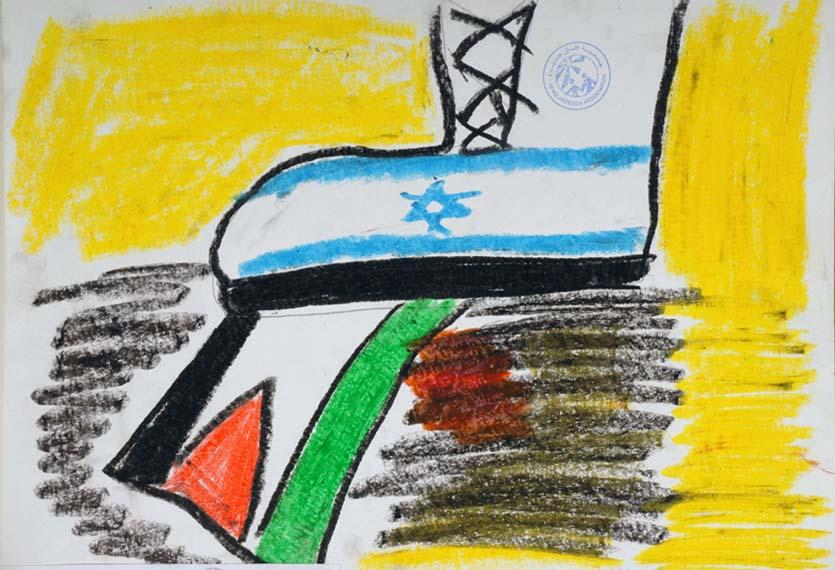 Translation / Interpretation / Caption Text
Pro-Israel organizations pressured an Oakland children's museum to cancel an upcoming exhibition of drawings made by Palestinian children in the Gaza Strip. Community leaders say the shutting down of the exhibition is the result of a disturbing — and well-funded — campaign to silence Palestinian voices across the US.
On 8 September, just two weeks before the exhibition was set to open to the public, the board of directors of the Museum of Children's Art (MOCHA) announced that they had canceled "A Child's View of Gaza." The board shut down the show due to pressure from "constituents," according to a statement made by Randolph Bell, the board's chairman, in the San Francisco Chronicle ("Oakland museum cancels Palestinian kids' war art," 9 September 2011).
The show was curated in partnership with the Berkeley-based non-profit group Middle East Children's Alliance (MECA), which has been working for 23 years to advocate for Palestinian, Iraqi and Lebanese children's rights. Barbara Lubin, MECA's executive director, told The Electronic Intifada that it was "upsetting and infuriating" that the show was canceled, but she wasn't surprised.
"Anybody who knows this issue knows that the Jewish Federations of North America and the Jewish Council for Public Affairs have launched a multi-million dollar project to combat what they call the 'delegitmization' of Israel," Lubin said. "They try and suffocate the boycott, divestment and sanctions movement and censor Palestinian cultural initiatives. What they're doing is financing the work of silencing and shutting down anyone who wants to talk about what's really happening to Palestinians."
Source: The Electronic Intifadahttp://electronicintifada.net/content/gaza-childrens-images-war-censored...Susan Johnson is the main organizer of this exhibit. Rajie Cook contributed technical support.
Artist / Designer / Photographer
Status / Acquisition Goals
The PPPA has only the low resolution digital version of this poster featured