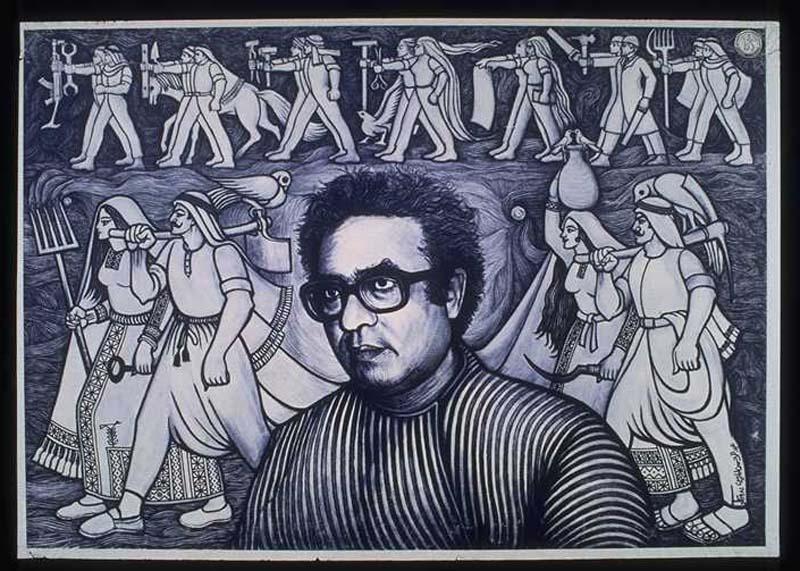 Analysis / Interpretation / Press
Majed Abu Sharar, the head of the unified information office of the PLO, and member of Fateh central committee, was killed by a remote control bomb on October 7, 1981 in his hotel room in Rome where he had been attending a conference for Palestinian authors and intellectuals. He was at one time considered a leading Palestinian fiction writer.
In his stories Majed Abu Sharar focused on the problems and sufferings of the poor, an outlook that was missing from the writings of other writers in the era.
His style of writing is considered very simple and reflective and dedicated to all sectors of society and not to an elite. Majed lived and died for a cause. He said, to repeat a phrase that reflected his belief in the cause which he died for: "In these days, death is present in every action we take, in movement, and in halting, but I would rather die moving."
Source
http://www.newjerseysolidarity.org/plobulletin/vol8no02jan1982/bitter_br...
Artist / Designer / Photographer
Status / Acquisition Goals
The PPPA has an original copy of this poster