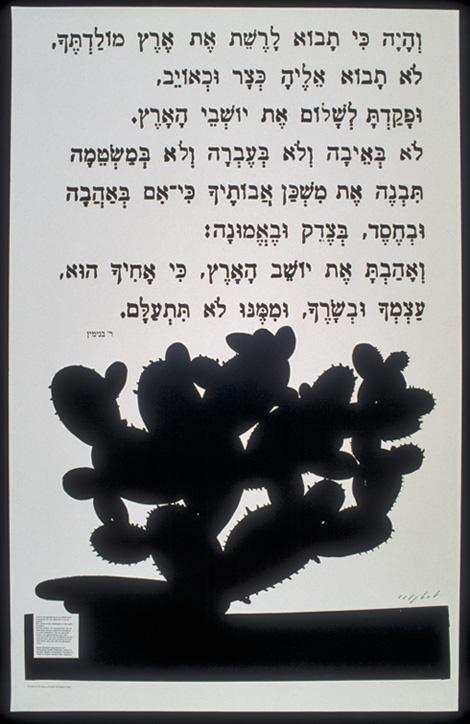 Translation / Interpretation / Caption Text
Hebrew translation:
And if you should come to inherit your homeland: Do not approach it as an enemy.
But come to the inhabitants in the spirit of peace.
Not by malice, by transgression or animosity will you build the homeland of your forefathers, but by love and mercy, by righteousness and faith.
And you will love the inhabitants of the land for they are your brothers of your own flesh, and you will not disregard them.
Rabbi Binyamin
(pseudonym of Yehoshoua Radler-Feldmann, active in the Brit Shalom association founded in 1925 to foster Jewish-Arab relations.)
Artist / Designer / Photographer
Status / Acquisition Goals
The PPPA has an original copy of this poster
Original Copy Number
1254