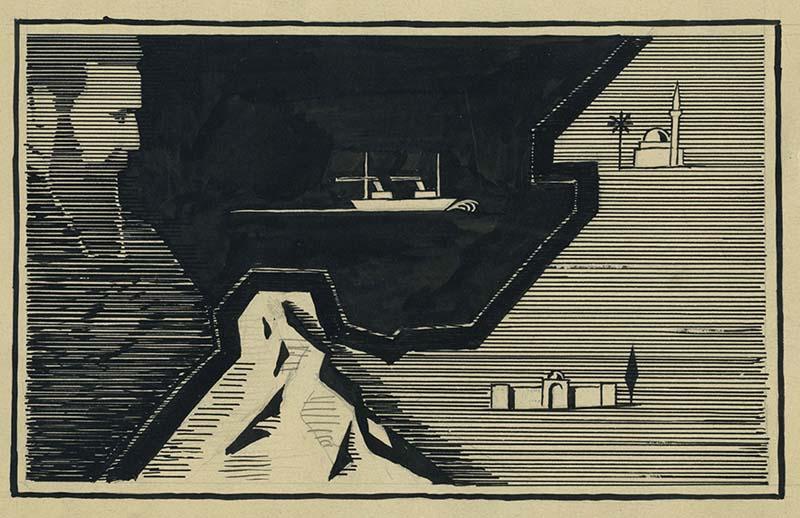 Translation / Interpretation / Caption Text
Sketch for a postcard. Ink and pencil on paper. Inkstamped on the reverse with the stamp "Industrial Art Workshop", joint workshop of Ze'ev Raban and Meir Gur-Aryeh. A fine illustration in black and white. On the left - Herzl's profile portrait and on the right- a drawing of Haifa Bay, with illustration of Jezzar Pasha Mosque in Acre and the Technion building in Haifa. A boat sailing to Israel's shores is seen in the center. The illustration was printed and produced as a postcard (Goldberg press) with several differences: the sites portraying Acre and Haifa were omitted and factories in Haifa bay were added instead; an inscription was added to the illustration: "If you will it - it is no dream". This illustration also appears on a postal envelope for the 1951 Independence Day of Israel. 
Source:
Kedem Aucton House, Ltd.
Artist / Designer / Photographer
Status / Acquisition Goals
The PPPA has only the low resolution digital version of this poster featured