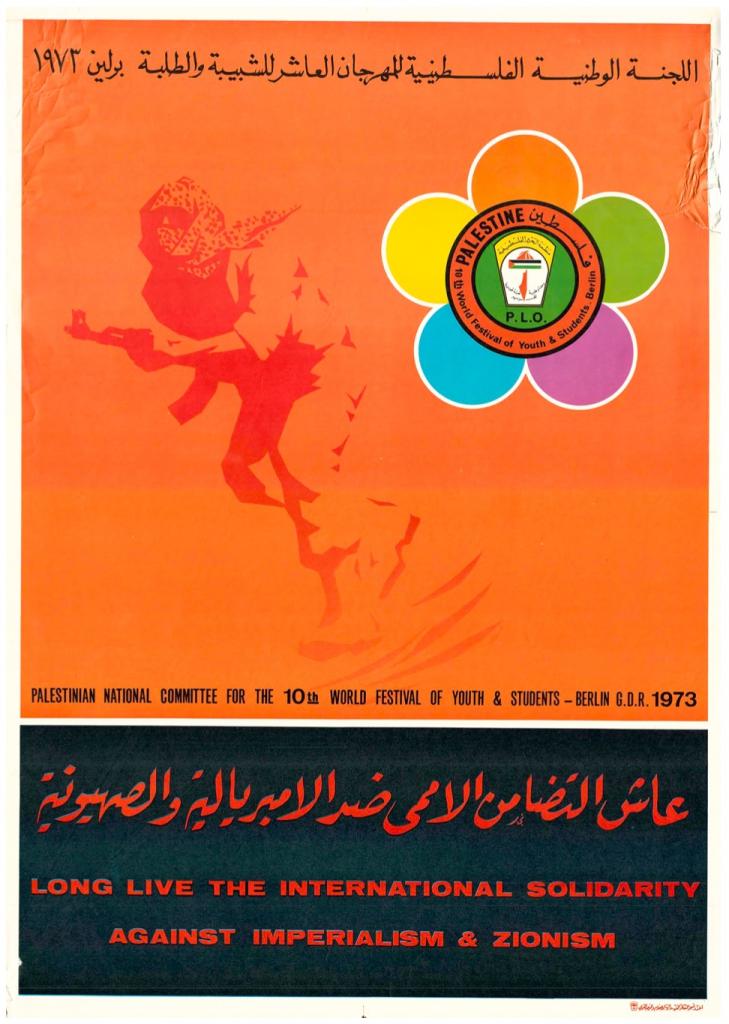 Translation / Interpretation / Caption Text
Summary
Chapter 5 locates Beirut historically within the geopolitics of revolutionary Third Worldism in the aftermath of the devastating 1967 Arab–Israeli war. It investigates the aesthetic emergence of Palestinian revolutionary struggle in and through the printscapes that marked Beirut's public culture and street life. It analyses the visual culture that reclaimed the Arab city as a revolutionary nodal site in the imagination of its inhabitants and in networks of solidarities, Arab intellectuals and artists — Palestinian, Syrian, Iraqi and Egyptian — who crossed paths in Beirut's long 1960s. The chapter reveals how Arab artists responded to the 1967 defeat and were radicalized by the revolutionary promise of the Palestinian liberation struggle. It argues that the radicalization of the role of the Arab artist in society at this particular historical juncture was productive of new aesthetic sensibilities that were carried in and through the reproducibility of printed media. The mobility of magazines, posters, mail art and artists' books lent visibility to the Palestinian struggle and aestheticized its revolutionary discourse in the public realm. It demonstrates how the cosmopolitanism of Beirut as the 'Paris of the East' was displaced into the radical cosmopolitanism of 'Arab Hanoi' in this revolutionary quest.
Source:
Cosmopolitan Radicalism - The Visual Politics of Beirut's Global Sixties
by Zeina Maasri (2020)
https://www.cambridge.org/core/books/cosmopolitan-radicalism/art-is-in-t...
Artist / Designer / Photographer
Status / Acquisition Goals
The PPPA has only the low resolution digital version of this poster featured