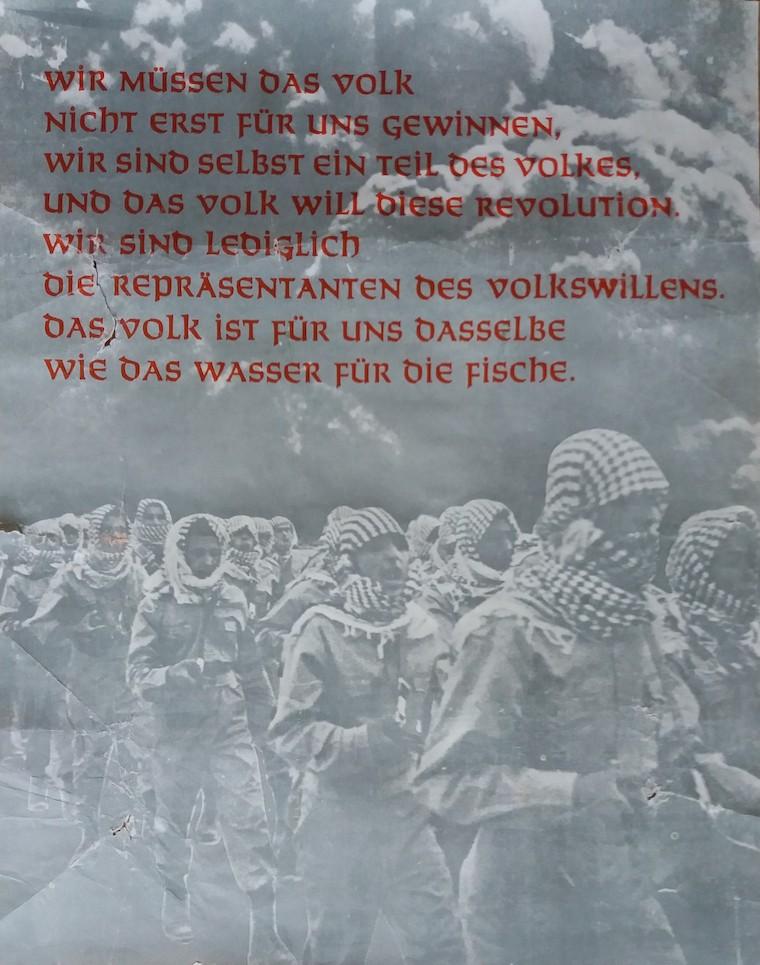 Translation / Interpretation / Caption Text
German translation:
We don't have to win the people over first, we are part of the people ourselves, and the people want this revolution.
We are living representatives of the will of the people.
The people are the same to us as the water is to the fish.
_____________________________________
Another version of this poster may be viewed here
Artist / Designer / Photographer
Status / Acquisition Goals
The PPPA has only the low resolution digital version of this poster featured
The PPPA seeks more information on this artist/poster/graphic/publisher